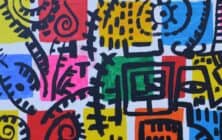 Palestinian Art Collective
Winter Collective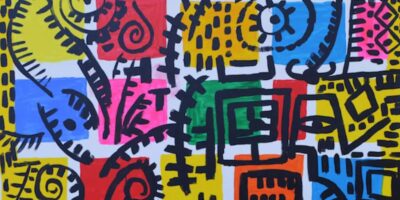 WINTER COLLECTIVE 
PALESTINIAN ART COLLECTIVE
12 DECEMBER 2016 - 10 JANUARY 2017


Winter Collective features work by Palestinian artists Foaud Agbaria, Karim Abu Shakra, Nabil Anani, Sana Farah Bishara, Sliman Mansour, Ibrahim Nubani, Samir Salameh, Nasser Soumi, and Hani Zurob.
The exhibition captures bold and diverse works of a broad cross-section of both young and established Palestinian artists from Palestine and the diaspora. These works are the personal aesthetic elucidations of individual artists whose lives are intertwined by their collective memory and experiences as Palestinian artists enduring similar fates relating to disenfranchisement and loss.
Together the works of Samir Salameh, Hani Zurob, Ibrahim Nubani, and Nasser Soumi combine different expressive styles projecting both harmony and discord, with each exploring the historical legacies and traditions that continue to be threatened by the socio-political realities that stifle the very existence of the indigenous community in Palestine. Fouad Agbaria's pieces capture the contradictions of the modern Palestinian landscape. Delicate and near-abstract plains are juxtaposed with troubling images of modern machinery that has indelibly desecrated the Holy Land. An extension of this is Abu Shakra's State of Reality cubist work depicting the chaotic and ever-changing predicaments of the self.
Conversely, Nabil Anani and Sliman Mansour's innate and iconic figures remind us, once again, of the importance of steadfastness at a time of continued threats to the very fabric of Palestinian society. On the face of it, Sana Bishara's contemplative sculptures evoke personal dispositions, yet, her pieces are underpinned by a strong sense of melancholy. Like other works, it is these contradictions that best reflect – in equal measure – the horror and hope, joy and sadness that permeates the works and lives of this group of artists.
The breadth of artistic styles and talents exhibited by this collective is a testimony to the ever-increasing pool of creative talents producing breathtaking modern and contemporary art that is a match to any artistic work being produced today. It is also an apt reflection – and a reminder – of their bittersweet existence in Palestine and beyond.