About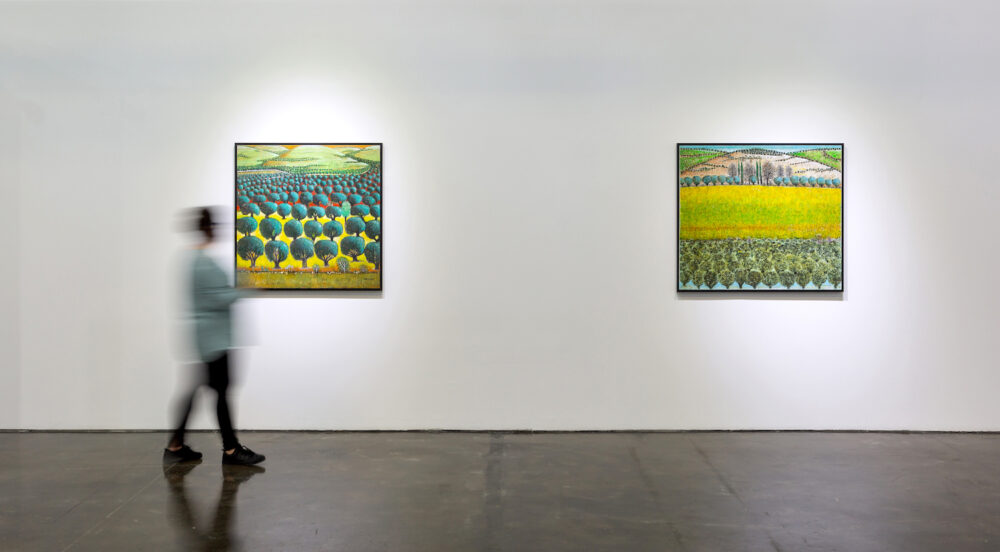 Founded in 2013 by Ziad Anani, Zawyeh Gallery is an independent Visual Art Gallery located in Ramallah, Palestine. In 2020, the gallery expanded its reach by establishing a second location at Alserkal Avenue in Dubai, UAE.
Dedicated to promoting Palestinian and Middle Eastern artists, both emerging and established, Zawyeh Gallery pursues its mission through a diverse range of thematic exhibitions. Over the years, the gallery has curated numerous solo and collective shows, showcasing artworks spanning various mediums such as painting, sculpture, installation, video, and photography.
In addition to its local presence, Zawyeh Gallery strives to support young artists and bring contemporary and modern Palestinian art to an international audience. The gallery actively participates in art fairs, exhibitions, and specific art projects. Notable among their engagements are Paris Contemporary Art Show P/CAS (2019), MENA Art Brussels (2023), Contemporary Istanbul (2019), Galleries at MAS Abu Dhabi (2019), Art Dubai (2023, 2022, 2021, 2019, 2018, 2017, 2016), Abu Dhabi Art (2022, 2021, 2020, 2019, 2018), and Beirut Art Fair (2018, 2017).
Embracing the power of creativity and artistic talent, Zawyeh Gallery sees them as instruments of resilience in the face of adversity. By investing in these qualities, the gallery seeks to foster a vibrant and enduring artistic community.