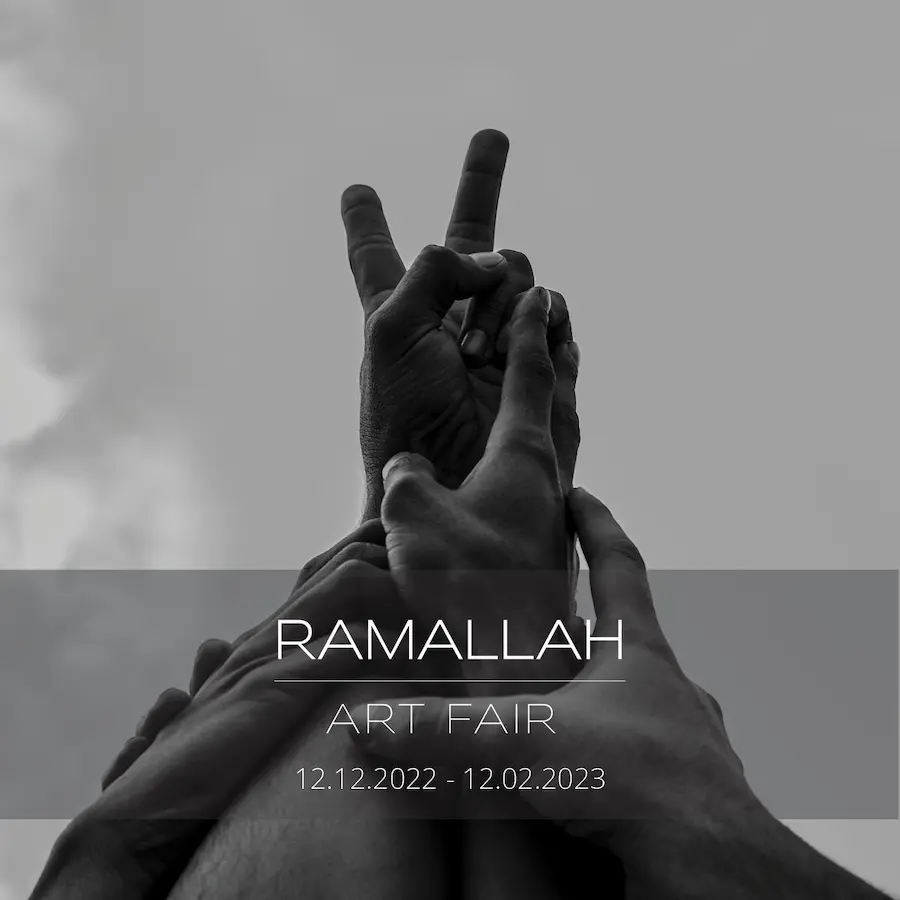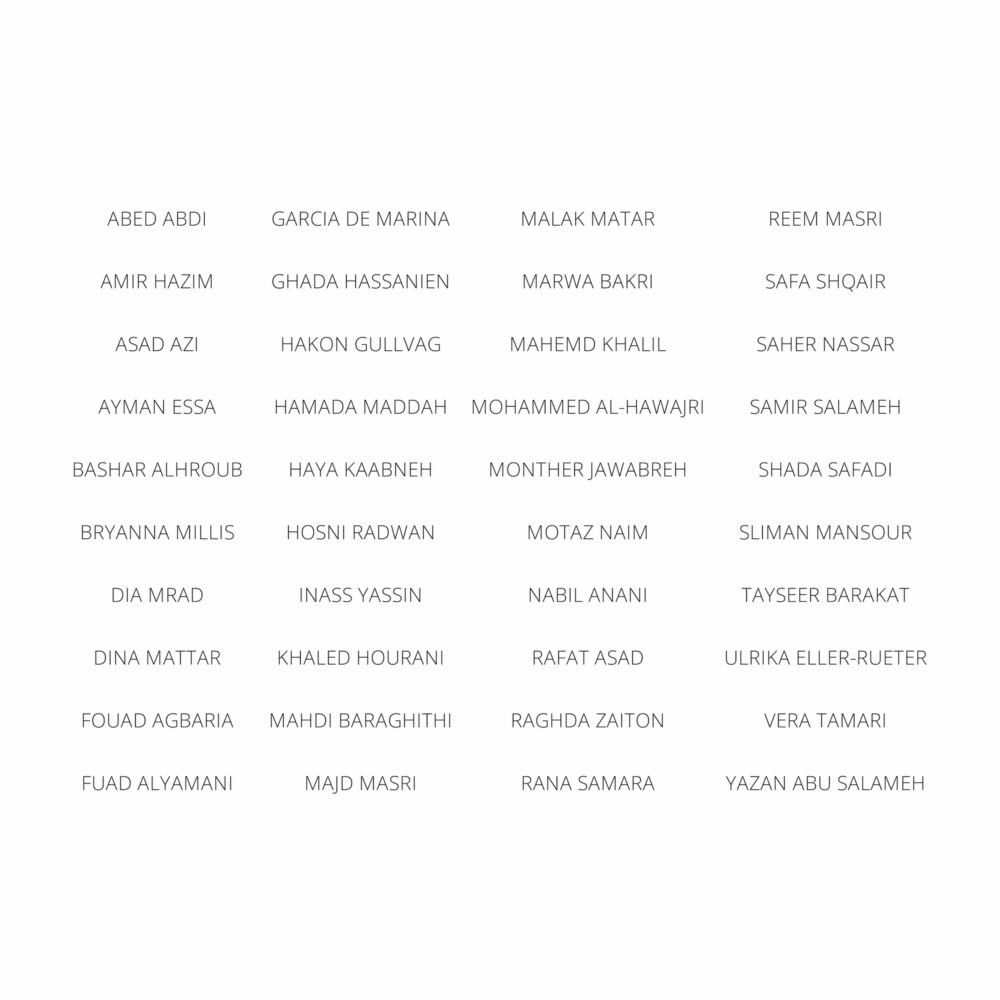 Zawyeh Gallery is pleased to announce the launch of the third edition of Ramallah Art Fair on Monday, 12 December 2022, after the tremendous success of the previous two editions. In this edition, 40 Palestinian, Arab, and international artists will participate with more than 200 artworks that combine different artistic styles and are specially produced for Ramallah Art Fair.
The launch will take place physically at the gallery's premises in Ramallah and online through our virtual space, which is designed to provide visitors with a unique experience. Thus we cross geographical boundaries and give the opportunity to the public in Palestine and abroad to view the artworks alike until 12 February 2023.
As in previous editions, Ramallah Art Fair aims to support young artists by displaying their artwork on the one hand and encouraging collectors to purchase original artworks at reasonable prices on the other. Despite focusing on displaying Palestinian art, we will open our doors in this edition to the participation of a group of Arab and international artists. Artists from Iraq, Lebanon, Syria, Norway, Spain, and Germany will exhibit for the first time in Palestine as part of our effort to create bridges between Palestine and the world.
This edition of Ramallah Art Fair will include more diverse works utilizing multiple techniques in different forms, including paintings, photography, and sculptures. The themes of the artworks focus mainly on Palestine.
A considerable collection of photographic works is on display; Ghada Hassanienparticipates with her photographic project focusing on tree branches as living bodies; Iraqi artistAmir Hazimpresents stunning photos of Baghdad demonstrations in 2019/2020; Dia Mrad from Lebanon weaves threads between Beirut and Gaza reflecting familiarities between both cities in "Gaza in Beirut" work; while Marwa Bakri reflects a boundless horizon in her works.
Nature is substantially presented through the exhibitions; Nabil Anani continues to paint the ideal landscapes of Palestine; similarly does Motaz Naim; Rana Samara approaches the landscape in her unique bold color palette producing small paintings on this occasion; Reem Masri and Bryanna Millis's work with collage presenting landscapes, land, olive trees, and the traditional stone walls in an experimental format. Fouad Agbaria and Rafat Asad's works tend to take an abstract perspective of landscapes; while Mohamed Saleh Khalil presents the harsh side of nature during winter in "The Last Storm," Inass Yassin depicts nature in her personal map, and Yazan Abu Salameh paints a landscape dominated by concrete as appears from his windowsill in Bethlehem. An invisible delicate effect of glass infiltrates Safa Shqair's paintings of nature, while Vera Tamari's paintings depict the hills of Ramallah that extend to the coast of Jaffa. She also displays ceramic sculptures depicting parts of women's bodies.
Themes related to the artists' personal experiences are present too; Tayseer Barakat's paintings highlight silhouettes of figures in what appears like a documentation of a long dream; Malak Matar's self-portrait stands out with distinctive colors and style; on the other hand, Hosni Radwan discusses exile in the portraits he presents; Monther Jawabreh weaves stories from the past with stories in the present in his works entitled "Edge".
Some artists tend to focus on people; Ayman Essa presents portraits of elegant women with blue hues; Hamada Maddah's lost or angry faces of refugees predominate his paintings and converse with his clay sculptures on display. Meanwhile, Raghda Zaiton focuses on nostalgia by painting the shadows from the past; while Dina Mattar's works of women and children have a childish spirit with joyful colors.
Some artists chose to focus on critiquing social and political issues, Mahdi Baraghithi's still-life painting depicts a bowl of plastic fruits and a Chinese flower vase. Saher Nassar tackles a Marvel character introduced recently to whitewash Israel's reputation in the West. Khaled Hourani participates in the "This is not a watermelon" painting with references to the time Israel prevented Palestinian artists from using the colors of the Palestinian flag. Digital artworks by Fuad Alyamani and the Spanish artist García de Marina tackle contradictions in society, climate, peace, and war issues.
The exhibition presents several abstract works, some by the late Samir Salameh and rare abstract works by Sliman Mansour. Majd Masri and Haya Kaabneh also participate with abstract paintings as well as the German artist Ulrika Eller-Rueter who presents a series of works resulting from drawing enlarged water droplets.
Heritage symbols and animals appear in the works of several artists, too, such as Abed Abdi and Asad Azi, who also presents a man on a donkey in one of his works. Shada Safadi from Golan Heights draws a horse against the thoracic cavity using printing and mixed media techniques. The Norwegian artist Håkon Gullvåg's stunning works depict a rocking horse and a tiger's head using lithographic printing on archival paper. Mohammed Al-Hawajri presents paintings from his series "Animal Farm," while Bashar Alhroub's work titled "Myth" is a series portraying herds of mythical animals.