Bending Toward the Sun by Yazan Abu Salameh at Zawyeh Gallery, Dubai | Ramallah
Sparkling Cities by Inass Yassin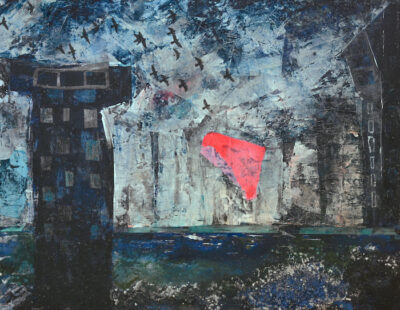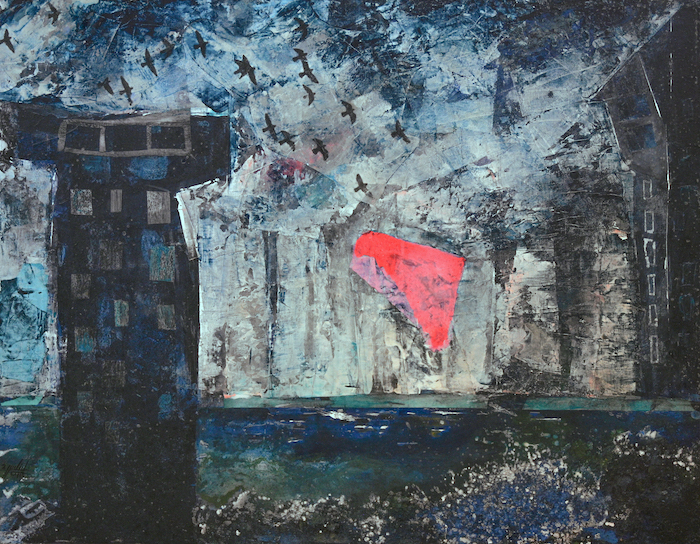 SPARKLING CITIES | INASS YASSIN
29 APRIL - 24 JUNE 2023 
RAMALLAH
In Sparkling Cities, Inass Yassin draws inspiration for her artistic work from a period of her childhood in the seventies and eighties, in which an enchanting image of Arab cities was consolidated by popular Egyptian films. Film scenes on the beaches of Alexandria and Beirut reflected an ideal image of Arab cities and contributed to the Arab collective perception of these cities at the time. In "Sparkling Cities" Yassin evokes that period through a comparison between the images perceived of the cities with the reality of those places in recent times where commercial buildings and investment projects transformed those places -whether in the film scenes or the cinema houses that used to screen those films. Using acrylic and mixed media on canvas, Yassin examines the replacement of those familiar spaces with detached and distant unfriendly sites.
Inass Yassin is an artist and curator. She is the former director of Birzeit University Museum. Employing object and image making, time, and research-based intervention, Yassin works in a variety of mediums, including sculpture, video, installation, and painting. Her socially engaging practice examines the social shifts that have occurred within the Palestinian culture since the late 1980s. By tracing incidents in the transforming cityscape and witnessing the conversion in the social life in Palestine, the work evolves to reveal the politics and aesthetics of transformation on the private and collective scale. In her collaborative projects, she invites the community to contemplate the forces that dramatically shifted the social realities. 
As curator of Birzeit University Museum, she designed and implemented the program between 2010 and 2017, curated Political Posters in Private Collections 2013, and co-curated Framed-Unframed 2011. Her most current curated exhibition is  A People by the Sea, on display at the Palestinian Museum until the summer of 2023. 
Inass Yassin has shown her work in Palestine and abroad: in New York, Portland ME, Leipzig, Oslo, Eindhoven, and Dubai, in addition to residencies in Braziers, the United Kingdom; Makan, Jordan, and Cittadella Arte in Italy. Her work is within public and private local and international collections.