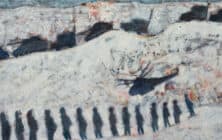 Three prominent Palestinian artists converse with nature echoing the region's politics
Paris – 17.10.2019
The first participation of a Palestinian gallery at the Paris Contemporary Art Show introduces artworks of three prominent Palestinian artists by Zawyeh Gallery: Nabil Anani, Tayseer Barakat, and Vera Tamari. The artworks of the three artists echo issues connected to nature stem from their personal contexts, discussing issues that have been center stage in their lives. While Nabil Anani (b. 1943) focuses on land in the utopian sense, painting Palestinian landscapes free from military interruptions, Tayseer Barakat (b. 1959) discusses refugees' mayhem journeys through the Mediterranean Sea, a subject of strong relevance to the artist's life, as a refugee from Gaza. Vera Tamari (b. 1945) investigates the Palestinian hills in abstraction, using primitive lines and shapes to present a dreamy atmosphere of what her home once was in Jaffa.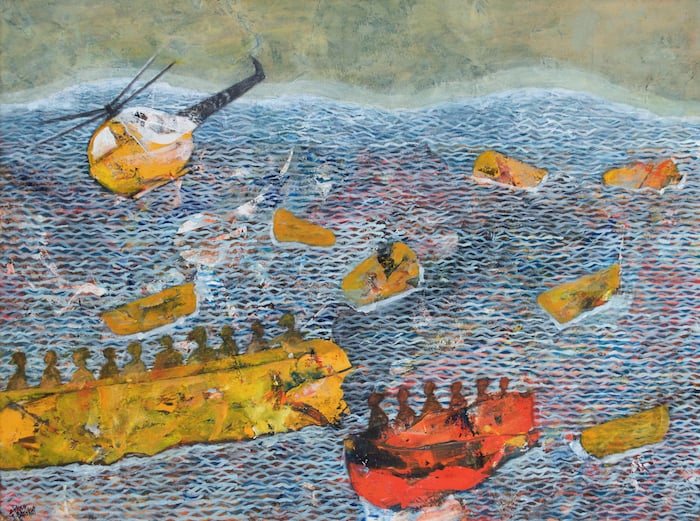 TAYSEER BARAKAT, Shoreless Sea, 2018, acrylic on canvas, 50 x 70 cm
Ziad Anani, the director of Zawyeh Gallery, emphasizes on the importance of showing Palestinian art at international art fairs. He emphasizes that the art scene in Palestine has developed in several ways in the past decade and was able to reach new heights despite ongoing turmoil. "We have been participating in art fairs in the region since 2016, yet this year we are trying to widen our scope, to reach out to collectors and those interested in arts in other areas of the world," he adds.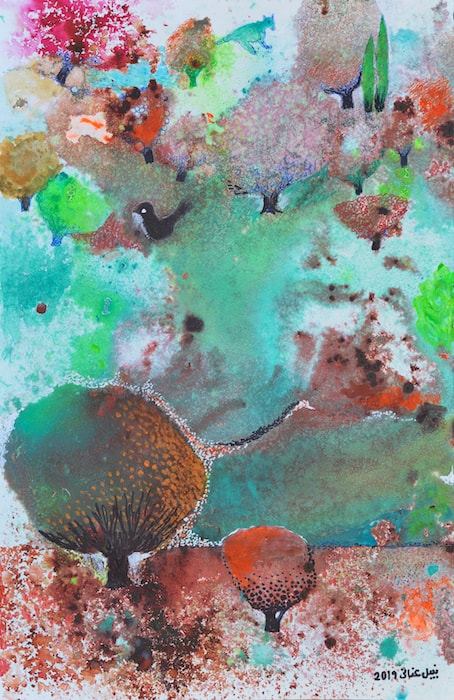 NABIL ANANI, Troubled Land #7, 2019, mixed media on paper, 50 x 32 cm
Zawyeh Gallery is an independent gallery based in Ramallah/Palestine, showcasing Palestinian artworks by prominent and emerging Palestinian artists since 2013.
Palestinian Paris Contemporary Art