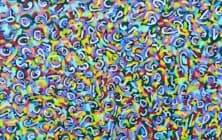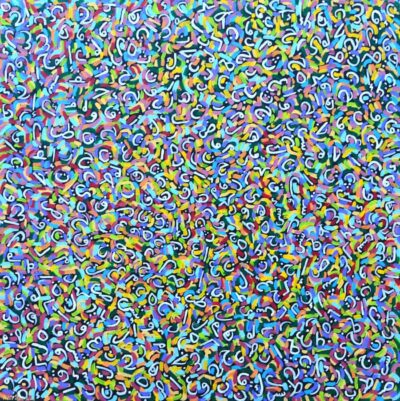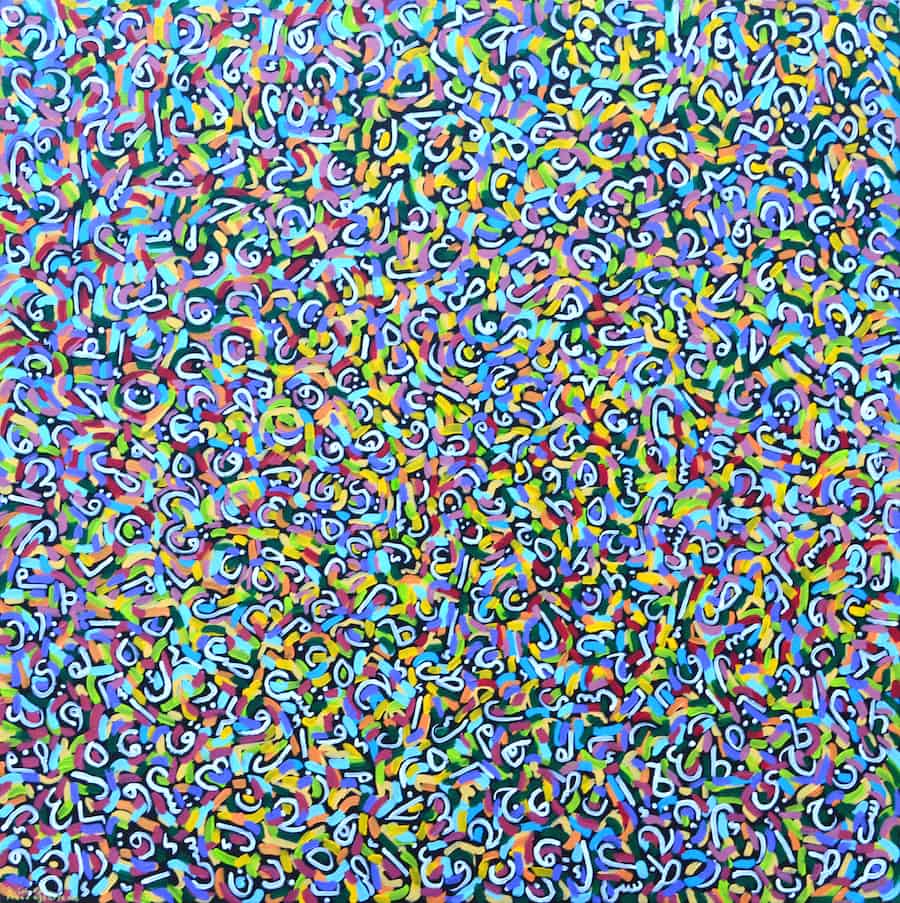 NOSTALGIA TO THE LIGHT 
FOUAD AGBARIA
24 OCTOBER - 7 NOVEMBER 2015
"Life can only be understood backwards; but it must be lived forwards." Søren Kierkegaard
Fouad Agbaria's Nostalgia to the Light showcases an impressive set of new paintings inspired by his childhood experiences and cultural inheritance. His home village of Musmus near Umm El Fahm provides the backdrop to his landscape paintings. Broadly grouped under the theme of Harvest, Agbaria journeys back to his early childhood and relives precious memories and experiences of rural pastimes, translating them into unique and exquisite oil paintings. Eloquently capturing the many delicate interactions with nature, Agbaria is symbolically giving thanks to the terrain of his childhood and ancestors.
His artistic maturity is evident in all his works. During his studies and soon after his graduation, Agbaria experimented with different styles, techniques, and media, including charcoal and lithography. However, it is in his oil painting that he truly excels. Sweeping yellow wheat fields, men and women tilling the land and harvesting their crops form the recurring imagery in his work. Although influenced by the Post-impressionists – especially greats such as Van Gogh – Agbaria has developed his own unique style that is intrinsic to his cultural influences and heritage. His unrestrictive approach is characterized by fine, and broad free brush strokes of brown and black applied over domineering yellow plains. Such artistic endeavors are fast distinguishing Agbaria as a special Palestinian artist.
"Genius is nothing more nor less than childhood recaptured at will." Charles Baudelaire
Agbaria's artistic talents are best reflected in his study of the cactus tree -sabra – the classic Palestinian symbol of patience and survival. Sabra fences in destroyed villages painted in a near realist style also portray loss and tragedy. Yet, at the same time, these fences are often laden with sweet fruit indicating hope and longevity. The sabra as a visual motif has provided Agbaria with ample room for creativity, and this is evident in a selection of still-life paintings. The multi-colored depiction of sabra fences indicates an artist who is at ease with the subject and method. Quite critically, Agbaria, along with a number of his contemporaries, has re-appropriated the sabra as a potent Palestinian symbol and metaphor.
Nostalgia to the Light also showcases Agbaria's latest project celebrating the Arabic script. A new chapter in Agbaria's catalog of work, he engages and experiments with the script, drawing on this very important part of his cultural inheritance. Darwish's poetry, Quranic verses, and personal philosophical meditations adorn these pieces, reinforcing Agbaria's influences and identity. Many of the words and letters are turned into beautiful abstract patterns to furnish his style. Demonstrating great skill and equilibrium, his innovative use of color perfectly illuminates each painting. Agbaria's nostalgic reflections and cherished memories help us understand and treasure our glorious heritage.